In this newsletter:
Our next trade show, fishing report, common trade show questions from anglers, and current snowpack.
Next stop: Pleasanton, California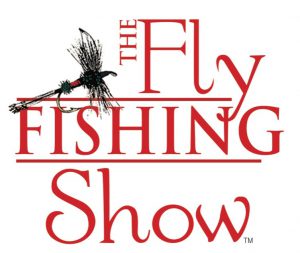 February, 22, 23 & 24 at the Alameda County Fairgrounds
Times:
Friday 10am to 6pm
Saturday: 9am to 5:30pm
Sunday: 9am-4:30pm
We will be located in booth #E26
Address: 4501 Pleasanton Avenue
Pleasanton, CA, 94566
Atlanta, GA Show
Despite it being the Superbowl weekend in Atlanta, our last stop in Duluth, GA (a suburb 35 minutes north of Atlanta) had good attendance. A good friend and fishing companion Jason, also from Billings, Montana, flew in to help out with the show. Some of you had a chance to talk fishing with Jason, and some even responded to me on how you enjoyed talking fishing with him. Even though he is not a guide, he has extensive knowledge when it comes to fishing Montana waters as he too has grown up fishing a majority of the rivers on which we offer trips. It is always nice to catch up with old friends as I was able to to do with Jason. I also had a chance to catch up with return guests that stopped by our booth. For those of you who attended my talk each day of the show and for all of you that stopped by our booth, thank you!
Fishing Report
Upon my return from the last show in Atlanta, I returned to winter in Montana. A cold front of snow and freezing temperatures parked itself in SW Montana from Monday the 4th through Sunday the 10th with highs in the single digits or teens, not to mention the wind chill. None of this was favorable for wetting a line. Finally on Tuesday, February 12th the daytime highs hit the low 30s near Ennis with the nighttime lows in the 20s, more favorable for getting out to fish. I had a chance to get out for a couple hours on Valentine's Day to enjoy some winter fishing on the upper Clark Fork River near Warm Springs, MT. The fishing was great with no angler pressure. While I anticipated some topwater midge fishing, there were no heads up feeding. The nymphing was fantastic, however, and we also managed to take a couple of nice browns on streamers. Take advantage of the warmest part of the day during the winter months and fish from 10am-2pm. Take your time and observe the water before rushing in as to not spook any feeding fish and messing up a good opportunity to fish a dry fly.
There are several open water fishing options in Montana to consider during the winter months. Here are a few in no particular order.
Madison River – Below Hebgen Dam, below Earthquake Lake and below Ennis dam are going to be your best bet.
Ruby River – Below Ruby reservoir near Alder, Montana.
Missouri River – Below Hauser Dam and below Holter Dam near Craig, MT.
Area spring creeks – DePuy Spring Creek, Armstrong Spring Creek, or Nelson's Spring Creek to name a few.
Bighorn River – near Fort Smith, Montana.
Upper Clark Fork River – near Warm Springs, Montana.
Common Trade Show Questions
Here are four of the most popular questions we receive and our answers.
Where is your shop located? This is a popular question and a good one. Not all outfitters in Montana have a brick and mortar storefront, and we are one of those. Fly shops need to move inventory and thus may charge guests for flies and leaders. We have no desire to sell you flies, leaders, tippet, rods or waders. Not having a storefront allows us to include all tackle on our guide trips at no extra charge. We also feel charging extra for flies is a distraction on how you fish; as you start to lose those $3.00 flies two at a time (because most guides run a tandem setup), anglers start to compromise how they fish because they are more concerned about losing another fly (or two flies) when they should be rolling the dice to get that fly closer to the log or branch where the fish is located.
Where do we stay during our fishing trip? We have several lodging options for anglers including vacation rentals for small or large groups, groups that like to cook their own meals, recommendations for hotels depending on where we are scheduled to fish, inclusive packages, or camping suggestions if traveling with a camper or RV. Guides representing us on the water will pick you up at your lodging location or meet you at a location convenient for you and them. We tailor trips to each angler's needs based on the anglers' desires, time of year for the trip, river conditions, and hatches.
How many guides work for you? TOTF has about 30 guides on our roster. With that said most, if not all, guides in Montana are not employees of outfitters. They are licensed independent contractors that own their own boats, rods, gear and carry their own liability insurance. They are able to work for whomever they accept work from based on their availability. As an outfitter and guide now for the past 20+ years I have great relationships with all the guides I use and know exactly which guide is best for what water- from Yellowstone National Park to the Missouri River near Craig, MT. The guides we have listed on our website are guides we use more often than others and they are okay with us listing them on our site. We have several other I.C. guides that we use often but are not on our site. We have guides that live in Bozeman, Ennis, West Yellowstone, Livingston, Helena, Cascade, Butte, Cameron, and Missoula Montana. As stated above, guides representing us on the water will pick you up at your lodging location or meet you in a convenient location for you and for them.
How many hours do we fish during a guided day of fishing? Over the past several years of doing trade shows, more and more visitors to our booth who have previously fished in Montana express concerns that when they have paid for a full day trip they end up with only a few hours on the water. Of course it would be disappointing to find out that your day starts at the ramp at 10 am and finishes at 3 pm, with only 5 hours of fishing. I am not sure where this routine started but we are not okay with this kind of treatment. Our full day trips are based on eight hours starting from the time the guide starts setting up your rod and/or the boat. Half day trips are four hours starting from the time the guide starts setting up your rod and/or the boat. If you have requested to be off of the river early we will accommodate.
How far in advance should I book my trip? We always encourage booking your guided trip a year in advance to make sure you get the best guide, the dates you want, and the lodging you want. It is not out of the question to get a great guide last minute but that is usually because they had a last minute cancellation. For the best experience, we never recommend waiting last minute. For large groups of anglers, we recommend a year in advance too for the same reasons.
Snowpack to Date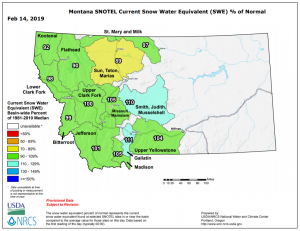 Thank you for staying connected with us on current conditions, reports, and news!