We hope all of you enjoyed the holidays with family and friends!
In This Newsletter
Demand Was High
2021 Overview
Hebgen Dam Failure
Madison River Management Plan Update
Booking for 2022 and Beyond
Upcoming Trade Show Schedule
Snowpack
Demand Was High
2021 was one for the books! With a pent-up demand to be outside and a considerable increase in the number of anglers wanting to fish, we saw an overwhelming number of visitors take to our rivers and lakes to enjoy the fishing that Montana has to offer. We're very fortunate to live in such a beautiful place with some of the world's best trout fishing, and we're lucky to be able to share with all of you. We would like to thank everyone who fished with us in 2021; thank you!
2021 Overview
Pre-runoff fishing was spectacular both on the Madison River and Missouri River. This usually occurs in April and May. Historically, our runoff happens in late May and early June. We experienced some great dry fly fishing with March Browns, Skwalas, Blue Winged Olives, and Caddis just before the runoff.
Our runoff peaked as per usual in the first week of June. However, it was a bit disappointing as the Yellowstone River peaked just a little over 18,000 CFS when historically  we would like to see this hit the 30,000 CFS range. The Gallatin River peaked just above 5000 CFS, and we would like to see this above  6000 CFS.
The fishing exceeded our expectations from mid-June through July on the Missouri River—both on the jet boat section below Hauser Dam and the drift boat sections below Holter Dam near Craig, MT—using PMDs (Pale Morning Duns). If you're thinking of fishing with us on the Missouri River  in 2022, we highly recommend staying in Helena, MT. Helena has several lodging options, including hotels, Airbnb properties, VRBOs, and bed and breakfasts, and we are happy to give you recommendations based on your budget and lodging requirements. Sometimes it's more affordable to fly directly into Helena (HLN) compared to Bozeman (BZN) and get an Uber or a shuttle to your hotel. Normally, you don't need to rent a car as our guides can pick you up at the curbside next to your hotel and drop you off at the end of the day. Some of the hotels that we recommend are in downtown Helena and are within walking distance of some good restaurants, breweries, and shopping. The drive time from Helena to The Gates of the Mountain Marina, where we launch our jet boats, is approximately 20 minutes one way. The drive time to the drift boat section of the Missouri River ranges from 30 minutes to 45 minutes, depending on which section of river we have chosen to float on your day of fishing. For more information on this, please contact us at nate@montanatroutonthefly.com or by phone at (406)580-7370.
Our famous salmon fly hatch on the Madison River was spotty again  in 2021. During the salmon fly hatch, some of our bigger fish came to net on small bugs such as PMDs, Green Drakes, and Caddis. So, for those wishing to chase the BIG BUG in the future, we recommend fishing from June 20th (give or take a day or two) through July 4th. This is a popular hatch, and our guides get booked up quickly during this time. If you're considering fishing the salmon flies in 2022 , we highly recommend you book the dates sooner than later. We do receive the occasional last-minute cancellation, which frees up a guide.
Our rivers suffered from our warmer than average summer, the lack of moisture throughout the summer, and the farmers' high demand for irrigation. Montana Fish Wildlife & Parks  intervened and put Hoot Owl closures on a majority of our rivers in the summer months of late July through late August. Hoot Owl restrictions are put in place when the water temperatures hit 73 degrees  Fahrenheit for three consecutive days. When this happens, anglers are not allowed to fish from 2:00 p.m. until midnight, when the water is at its peak temperature. Although the part of the Madison River from Earthquake Lake down to Ennis Lake (50 miles) never hit that 73-degree mark, Montana FWP still put it on Hoot Owl restrictions. They thought it would take the pressure off this 50-mile section since there were so many closures on neighboring rivers like the Big Hole, Jefferson, lower Madison, lower Gallatin, and Yellowstone Rivers. However, it made the problem even worse by pushing all the anglers into the time frame from 6:00 a.m. till 2:00 p.m., which congested the rivers even more than usual.
Terrestrial fishing during the summer was spotty in 2021 as well. However, this was hard to gauge since we had to stop fishing at 2:00 p.m. due to the Hoot Owl restrictions, right when the terrestrial fishing started to kick in.  When booking prime dates for terrestrial fishing, we recommend mid-July through early September, with August being the best month. Once these fish become used to all the fake hoppers they put in their mouths, they become more difficult to fool, making late August and early September more challenging.
Fall fishing for our pre-spawning run-up browns  out of Ennis and Hebgen Lake was best during the overcast and crummy weather. It fished better for the Ennis Lake fall spawners than the Hebgen Lake runners in 2021.  Crowds of anglers may have had a role in this—we saw far more anglers in Yellowstone National Park on the Madison River compared to the stretch of Madison River from Varney Bridge to Ennis Lake. For anglers looking to get their hands on a trophy brown, mid-September through October is the best time to do so. Again, make sure you book now because the prime dates are filling up as well. You can book online HERE.
Hebgen Dam Failure
On 11/30/21, the Hebgen Dam on Madison River experienced a failure that resulted in less water being discharged out of Hebgen Lake. We thank those who live only minutes away for taking the initiative and helping stranded fish in the side channels get back into the river's main stem. On December 1st, the Montana Fish Wildlife & Parks coordinated a fish salvage effort to rescue stranded fish on the Madison River. FWP requested 10-15 people to help with the rescue efforts. Instead, over 100 volunteers arrived to help with the fish stranded in side-channel pools and relocate them into the main stem of the Madison River. Several of our guides, including myself and our longtime fishing guest Chris Kirkwood, joined in on the efforts and helped out any way we could. A little before 12 a.m. on December 2nd, Northwest Energy managed to fix the broken headgate and get the Madison River back to its normal flow again. At this time, the fish mortality rate due to stranded fish in the side channels and the loss of brown trout eggs (they had dried up in their spawning beds in the shallow side channels) is unclear. We may not see the effects of this for years to come. We will keep you posted.
It  was truly amazing to see the community come together to help the fish on the Madison River. These fish are the lifeline of many businesses apart from fishing outfitters and guides. Without the fish, anglers wouldn't want to come here and spend money on lodging, fuel, restaurants, shopping, etc. We want to make it clear that the river did not dry up. The most impacted sections of the Madison River were from Hebgen Dam to Earthquake Lake and from Quake Lake to the Three Dollar Bridge area. Below is a picture from the Madison River between Hebgen and Earthquake Lake in early July and on December 1st. As you can see, the river has not dried up.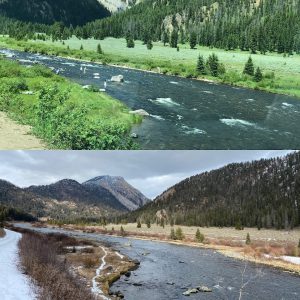 Photo curtesy of Chris Kirkwood
Madison River Management Plan Update
In late April, the Montana FWP Commission accepted applications to form a Madison River workgroup.
The following information is from F.O.A.M, for which Trout On The Fly is a contributing member.
"In accordance with the Madison River recreation administrative rule, which was adopted last year by the Commission, the 12-person Work Group will consist of:

three commercial outfitters with current Madison River Special Recreation Permits;
three non-commercial river users;
two people with Madison Valley business interests that are not connected to commercial outfitting;
one person trained in natural resource management not employed by FWP;
one at-large person;
a Fish and Wildlife Commissioner; and,
a representative from the Bureau of Land Management.

 The Work Group is charged with developing specific recommendations to the Commission regarding:
the allocation of commercial-use trips to outfitters;

a process to permit new outfitters on the Madison River;

rule language to address all recreational use on the Madison River, including the walk/wade and rest/rotation sections; and,

consequences of permit violations."
On July 7th, 2021:
"Delay Commercial Caps on Madison
The final decision to delay the implementation of commercial caps on the Madison River from January 1st, 2022 until January 1st, 2023 was adopted by the Commission. 
The Commission approved their list for the Madison Work Group. The approved Madison Work Group members are John Sampson, Brian McGeehan, Mike Bias, Zach Brown, Richard Gockel, Allison Treloar, Mac Minard, Daniel Larson, Christopher Dimichele, Jim Hart, and KC Walsh."
On December 10th, 2021:
"The Madison River Work Group which is charged with making recreation management recommendations on the Madison River to the Fish and Wildlife Commission , unanimously recommended the repeal of ARM 12.11.6702 – Walk/Wade Sections of the Madison River – and ARM 12.11.6706 – Rest/Rotation of Madison River Commercial Use. These proposed repeals would remove the Rest/Rotation rule and the rule that would allow float fishing in the upper Walk/Wade section of the Madison River beginning in 2022."

"The Fish and Wildlife Commission will hold a special meeting on 27 December, to determine whether Rest/Rotation and Walk/Wade rules on the Madison will be repealed."
We will keep you posted.
Booking for 2022 and Beyond
Our bookings are coming in very strong for 2022 as we head into the new year, and we have a few bookings for 2023 as well. We anticipate another busy year of anglers wanting to get out on the water with a guide. We strongly encourage you to reserve your fishing and lodging dates as soon as possible. We are here to help you make the best decision on when and where to fish as well as the best lodging options based on your budget, needs, and group size. You can reserve your dates for 2022 and beyond through our online store. You can also contact us by emailing nate@montanatroutonthefly.com, or give us a call on (406)580-7370.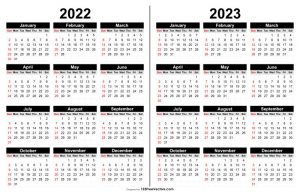 Upcoming Trade Shows
We have not attended a trade show since March 2020 due to COVID-19. At this time, the shows we are planning to attend are still scheduled to take place! We are excited to get back in the booth and see you all in the months of January and February in 2022.
Our first show will be in Edison, NJ and it's going to be the world's biggest Fly-Fishing Show. The show will be on January 28th, 29th, and 30th. We have not been assigned a booth space yet; however, we were guaranteed our same spot from 2020 and 2019. We will let you know about our booth space once it is announced.  For more information and to buy tickets online, click HERE.
Our second and final show will be in Pleasanton, CA. This show will be on February 25, 26, and 27. Again, we will let you know about the booth space once it is announced.  For more information and to buy tickets online, click HERE.
Snowpack
So far, winter in the Gallatin Valley has been very mild. It's early, but we need a lot more snow this winter. More snow = more water in the summer which means happy fish, happy anglers, happy farmers, and a strong economy. We would like everyone to pray for snow, do a snow dance, or whatever superstitious ritual you think will help a lot of white stuff fall from the sky.
Happy New Year from the Trout On The Fly Team! We hope to see you in 2022!
Thank you for staying connected with us on current conditions, reports, and news!